The AR-glasses for on the go - cost-efficient, lightweight and high-performance
We have already successfully integrated the Vuzix Blade into our mobile service manager ARiiVA. Scan the ARiiVA Dataspot with AR-glasses and receive stored data - "hands-free".
The Vuzix Blade offers a bright, colorful and sharp display. The glasses are intended for professionals and normal end users alike.
The wearable AR glasses have a rechargeable battery and a noise-canceling microphone and a variety of other functions.
For example, scanning the ARiiVA Dataspot - and display all relevant information immediately.
---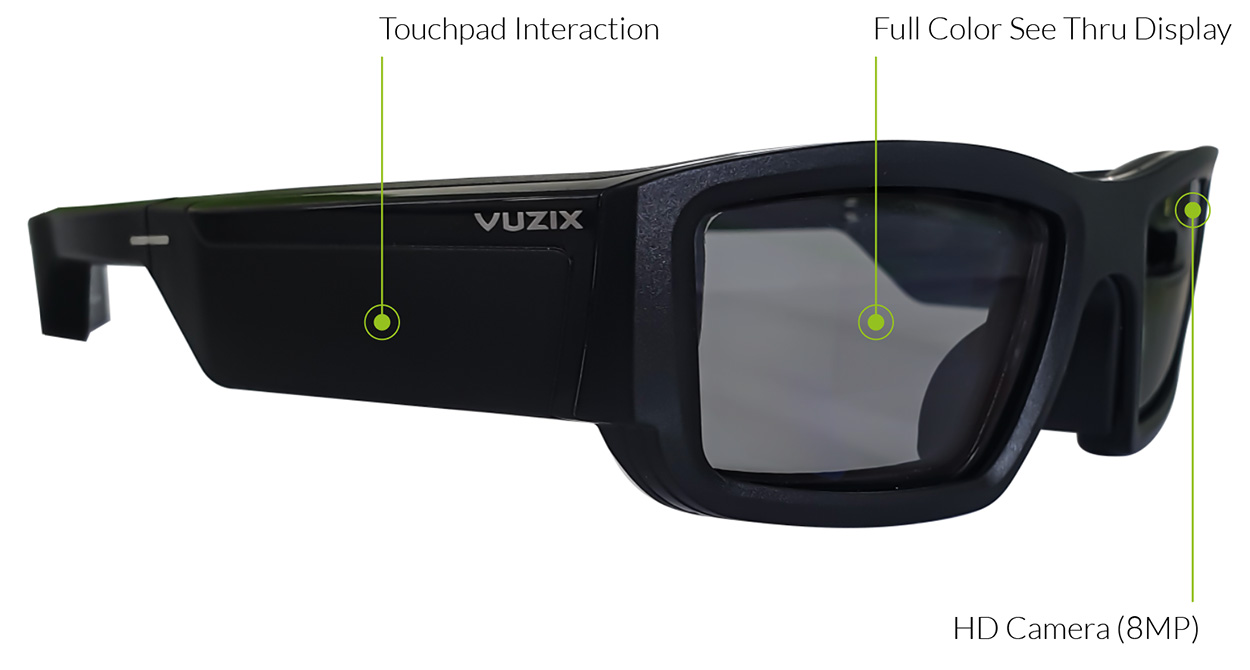 Haptic feedback: Vibration of the blade when a notification is received
Touchpad and head motion tracker: Intuitive controls
Integrated microphone with noise cancellation: Allows voice control
8-Megapixel-HD-Camera: Take pictures or 1080p videos
mircoSD storage: The SD card slot provides access to more storage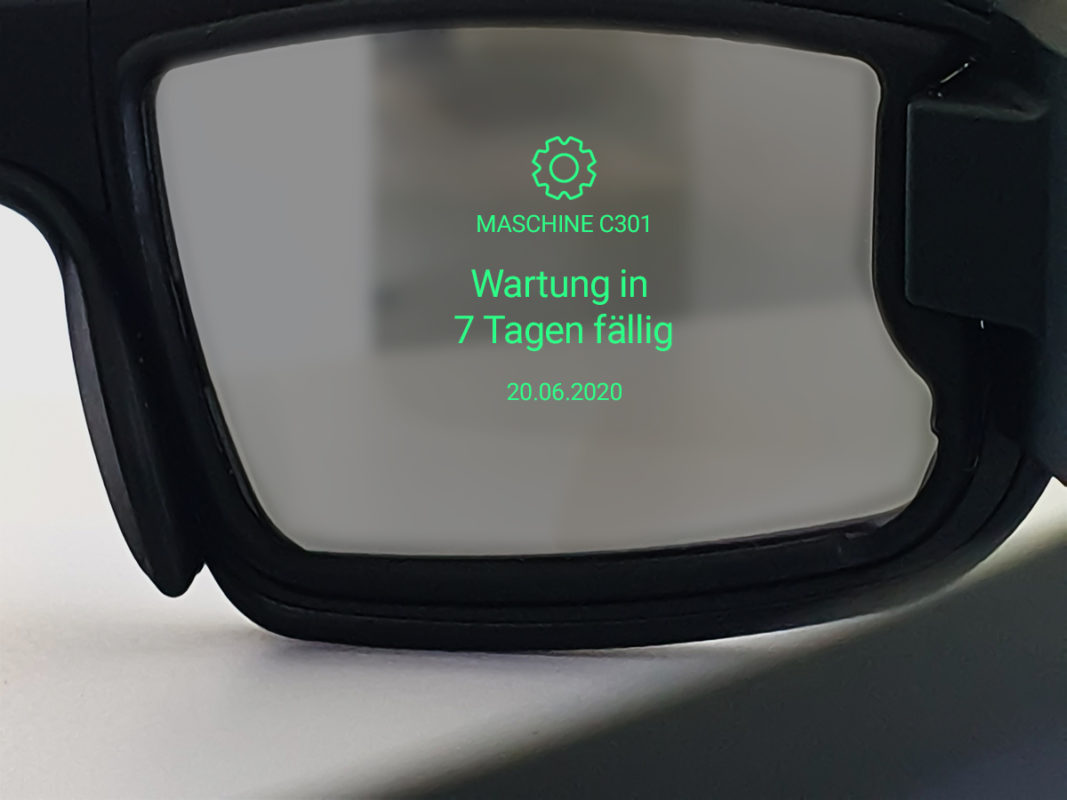 Our ARiiVA service software is already suitable for operation on this device!